Protect Your Family from Harmful Germs
Are you aware of the dangers lurking in your trash cans?
With over 400 bacteria per square inch, the typical garbage bin can be a breeding ground for dangerous viruses and germs that can make you and your family sick. What's even scarier is that the rate of bacteria growth can double every 20 minutes, creating a hazardous environment in your home.


At Remarkably Clean Bins, we understand the importance of keeping your family safe, which is why we offer a comprehensive bin-cleaning service that is second to none. Our advanced cleaning technology uses high-pressure water and eco-friendly cleaning agents to blast away dirt, grime, and bacteria, leaving your trash cans sanitized and deodorized.
With flexible scheduling and affordable pricing, our services are tailored to fit your busy lifestyle. Don't let dirty trash cans put your family's health at risk. Experience the peace of mind that comes with a truly clean bin.
Benefits Of Our Professional Bin Cleanings
5 Star RATING! Read What Our Clients Say
Did not know this type of service even existed but glad I found them. A neighbor recently posted about them in our local FB group. We live in a townhouse and store our bins in the garage. Remarkably Clean Bins was very professional and responsive with all emails sent. Our bins looked brand new after they were serviced. Will use them again and recommend to others.
Worth every penny!
Booked my appointment online after reviewing the services. Had my trash bin and recycling bin sanitized for the first time. Very happy with the results and will definitely order the service again!
All good things must come to a seasonal end. I miss my clean bin, Spring can't come quick enough. I absolutely love the staff at Remarkably Clean! Always friendly, even when my trash bins aren't so tidy. They do an amazing job cleaning and sanitizing the bins. Taking out the trash is a chore however when your bins are clean and smelling fabulous, it a pleasant chore. Thank you
Started using this service about a year ago. Didn't think I needed it at first but it has made a huge difference in the smell of my garage and cleanliness of the house. They are always very friendly and always on time. Definitely recommend them.
Love this company. The service they provide is impeccable. The people are the friendliest. My bins always smell clean which makes my garage smell good. If you haven't signed up with them, please do it. You won't regret it.
This Review is long overdue. RCB was one of the best investments I've made. I really didn't think I needed a service like this but once I did I wasn't afraid to leave my trash bins in my garage anymore. The smell would get so bad sometimes we had to leave it open. NOT ANYMORE! This is a great service from a great company...you won't be disappointed!
Adriana Dentone
2021-11-12
I almost want to take a bath inside my bins after they were cleaned out! These guys are amazing - they communicate all the way through, are on time and do a GREAT job. Highly recommend them.
Great job. The bins are "remarkably clean"! Very efficient crew - win and out quickly. We'll bring them back.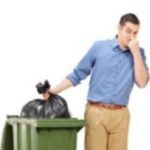 We come right to you! Cleaning out your smelly, dirty, even gross garbage or recycling bins. Our environmentally friendly wash will remove all the dirt, grime and germs from your bins, without it going into our waterways.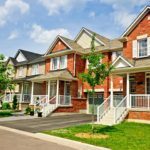 We come right to you! Special deals and promotions available for HOA's. Reach out to us for more information
For less than $25 a month you can have bacteria free, fresh smelling trash and recycling bins.
Prepaid Every Other Month
$149.99/1 Bin
$174.99/2 Bins
Most Popular!
Prepaid 9 Month Plan
$164.99/1 Bin
$209.99/2 Bins
$120.99/1 Bin
$154.99/2 Bins
Trash Cans Smelling Terrible?
We know what it's like to walk in the garage and smell the terrible aroma of rotting garbage. It's a huge problem but it also takes so much time to clean them yourself, plus it's gross!
... It's Time for Clean Bins
Cleaning your own trash cans and recycling bins allow harmful bacteria to flow straight into storm drains, contaminating all bodies of water that it enters. Not only is this terrible for our waterways but in Virginia, it's also illegal.
Cleaning bins yourself also consumes more than 15 times greater water when done manually rather than using our professional high pressure hot water system.
Let our Professionals Clean them!
The story of Remarkably Clean bins is one of neighborly ingenuity to solve problems.
The Triggs and The Olds had been friends for a few years as they met during their sons basketball season. During one of their lunch outings Lynne mentioned a service that is sorely needed in the Northern Virginia area – a trash and recycle bin cleaning service. She related that in Scotland and in the United Kingdom it's a weekly service, but for some reason has not caught on in the U.S. yet.